So much more is possible!!
Would you like to build a deeper connection with your horse? Have more balance? More harmony? More understanding? More FUN? Take your horsemanship to the next level.
Fliss Bell now teaches around the UK ….. Please see our events page for this years calender. If you are interested in attending, spectating or hosting a clinic then please get in touch more more details and availability.
Join our newlestter to be the frst to hear about up coming events.
Immerse yourself in a full day of learning.
We will be looking at the fundamentals of working our horse from the ground up. Using horse psychology, body language and energy to deepen your connection and build confidence. Mentally attuning to the horse and preparing him for further education.
We will explore and analyse our horse's natural balance, and look at ways we can improve his physical movement and strength. Helping him to believe what is possible.
Come and join us for a fun day of theory, simulations, demonstrations and practical exercises.  
Rider spots are limited. If you don't have a horse or would still like to come, then book a spectator place with us.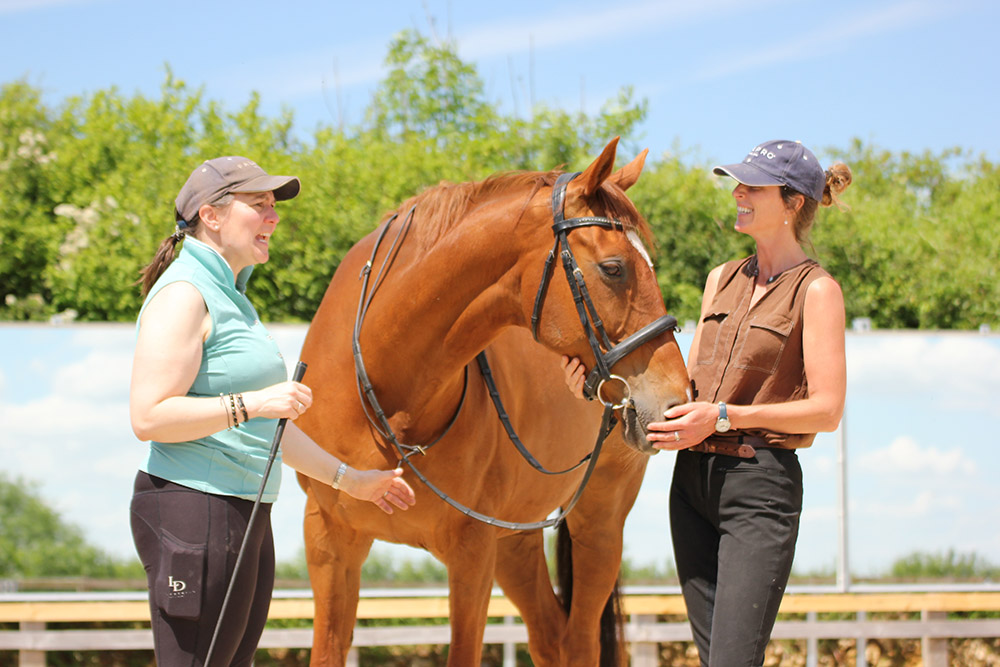 Half day workshops are a great way to learn without having to commit to a full day. A chance to practice or fine tune your work with Fliss. Workshops will usually be tailored to a specific theme or element of training. It will include theory and practical learning.  Fliss will encourage you to ask questions and work with your horse in a group environment, helping to develop confidence and focus.
We know how important it is to keep inspired and keep on improving with your horse, so we offer virtual learning via zoom link and/or Pivot.
All you need is a phone with WiFi or 4G and some bluetooth headphones.
The lessons will be via zoom can take place in an arena or wherever is suitable to work. In your follow up video calls Fliss will go over the theory and set you some goals for the month. We also encourage you send her a video recording of your work so Fliss can assess and provide feedback.
 If you don't have 4g at the yard or a cameraman on the day, then we can use pre-recorded  video. If you can get your work videoed on a day which is possible then load to your device or computer, we can share a screen and watch it together from the comfort of your armchair. We have found this to be very successful. 
Fliss is sometimes available to give demonstrations to riding clubs or organised groups. Working with her own horse and /or horses provided by you. To discuss this option please get in touch.